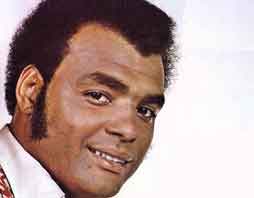 Timmy Thomas - Sexy Woman
This next song goes out to all you lovers out there. Ok, it may be seventies soul of the sleaziest kind but this is a killer tune. Thomas started his career playing accompanist to greats like Donald Byrd. However in the early seventies he went solo and hit the big time with the track
Why Can't We Live Together?
. That was a blissful keyboard led track, this on the other hand, is pure funk groove.
The track
Sexy Woman
came out in 1977 and is more reminiscent of Teddy Pendergrass at his best. Thomas keeps the vocals down to a minimum and lets you bask in the swinging groove of the guitar and bassline with bursts of trumpet layered over the top. It's an obvious ode to all the women out there but rarely are they pulled off as successfully as this.
It's one of those songs that once heard, keeps you coming back again and again.......
It's a pretty rare track and the only place I know it is available is on the Dj Shadow/Cut Chemist album
Product Placement
which is available
here
. Otherwise, be sure to check out his individual albums which are decent soul/funk offerings. There's a pretty good one available
here
.
Keeping it short and sweet today, will try and post a bit more if I get a chance later, if not, look forward to next week when I should be exploring some Don Covay, Eugene McDaniels, and the criminally underrated Lewis Taylor.